Unlike shampoos and conditioners, which may only temporarily improve the outward appearance of your hair, Hair Renew Formula provides a balance of nutrients to support hair from the inside.*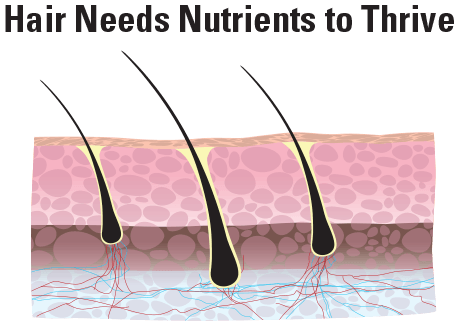 Millet Seed—a unique botanical that supports production of keratin, the main building block of hair.*
Biotin—essential in the renewal process of the follicles and roots of the hair that are already growing. Supporting healthy hair growth can result in thicker, more lustrous hair.*
B Vitamins—support energy production in the fast-growing cells in hair follicles that are required for structural support.*
Zinc—shown to improve hair quality, especially dry, brittle hair.*
These components, along with other key ingredients in Hair Renew Formula, combine to provide maximum nutrient support for healthy hair growth.*
---
Supplement Facts
Serving Size: 2 Softgels
Servings Per Container: 30
Ingredient
Amount/Serving
Daily Value
Calories
20
Total Fat
2 g
3%†
Total Carbohydrate
0.5 g
< 1%†
Protein
< 1 g
Vitamin A (as retinyl palmitate)
1,200 mcg (4,000 IU)
133%
Vitamin E (as natural mixed tocopherols)
30 mg (45 IU)
200%
Riboflavin (as Vitamin B2)
4 mg
308%
Vitamin B6 (as pyridoxal-5-phosphate)
20 mg
1,176%
Folic Acid
680 mcg DFE (400 mcg folic acid)
170%
Biotin
5,000 mcg
16,667%
Pantothenic Acid (Vitamin B5) (as calcium pantothenate)
20 mg
400%
Zinc (from zinc gluconate)
10 mg
91%
Millet (Panicum miliaceum) Seed Oil (CO₂ Extraction)
400 mg
**
standardized to contain ≥ 4 mg of miliacin
Horsetail (Equisetum arvense) Aerial Extract
100 mg
**
standardized to deliver ≥ 7 mg of silica
L-Cysteine
100 mg
**
L-Methionine
100 mg
**

---

** Daily Value not established
† Percent Daily Values are based on a 2,000 calorie diet

Other Ingredients: sunflower seed oil, gelatin, lecithin, glycerol, beeswax, purified water, maltodextrin, iron oxide, rosemary oil. Contains Soy (less than 5 parts per million)
No: sugar, salt, yeast, wheat, gluten, corn, dairy products, artificial flavoring or artificial preservatives.
Terry Naturally brand products contain natural and other premium ingredients.
If pregnant or nursing, consult a healthcare practitioner before using.
NON-GMO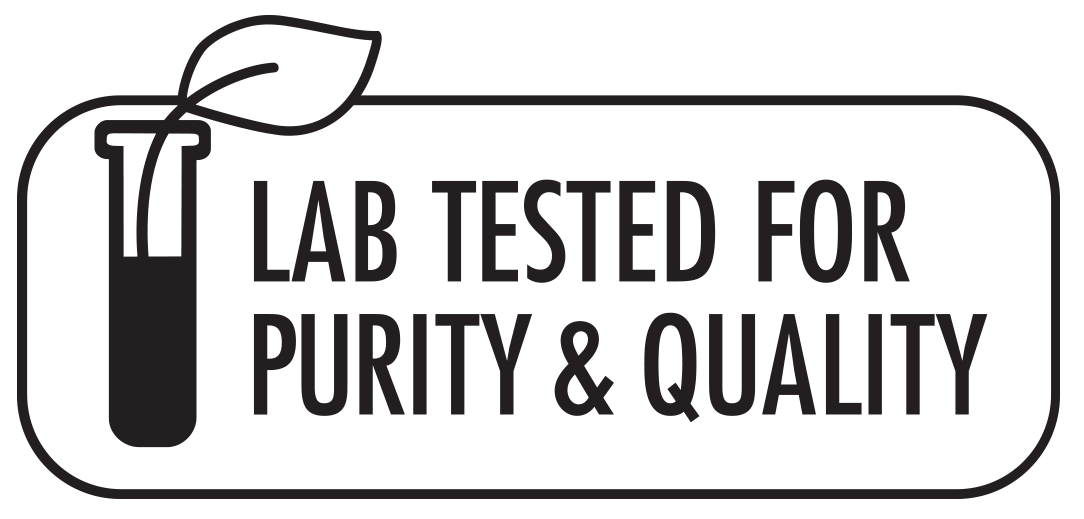 † All EuroPharma products are actually free of soy. We list "contains soy" if a formula contains phospholipids, nattokinase and vitamin K2 which are extracted from soy. The chance of these healthy ingredients causing a risk of allergies is extremely low or non-existent. They contain a possible soy content in parts per million. However, for the safety and comfort of our customers, we provide soy information.
Product of Belgium